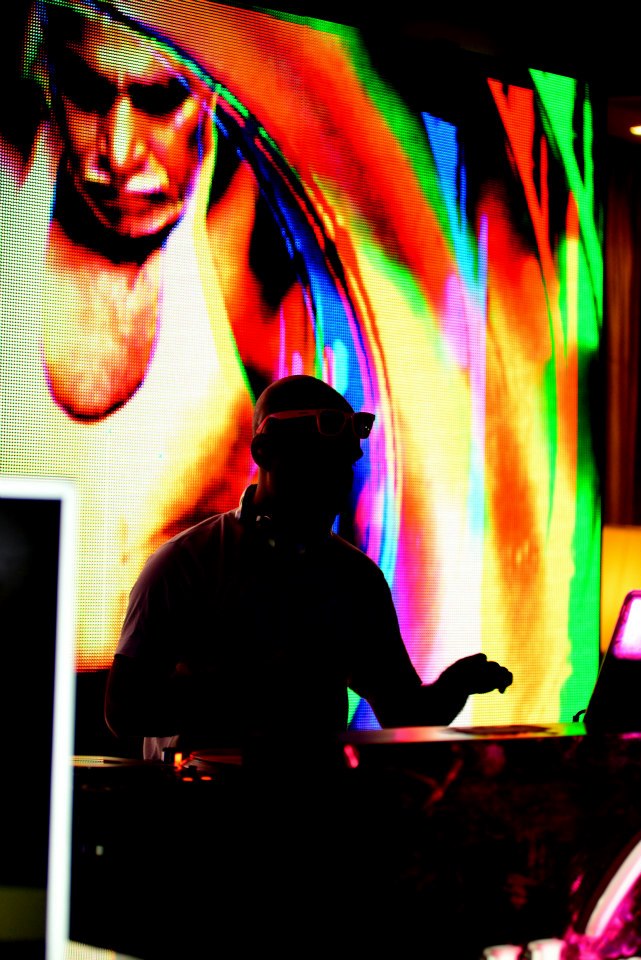 DELHI SULTANATE & MISS SAMARA C, DJ URI ft RHYS
DELHI SULTANATE
Delhi Sultanate is India's foremost Reggae & Dancehall artist. Apart from his solo career, he is also a founding member and Emcee of BASSFoundation, New Delhi's first dubstep and drum and bass sound system, and lead singer of The Ska Vengers. In 2010 he started 'Word, Sound and Power' along with producer Chris McGuinness. The organization is dedicated to produc¬ing documentary films and musical collaborations featuring revolutionary singers from different parts of the Indian subcontinent. Word Sound and Power create bilingual tracks that embody the revolutionary and uplifting spirit of Dancehall Reggae and reflect life in India
MISS SAMARA C
The Delhi based Ska outfit Ska Vengers couldn't get a better wholesome front women voice than the jazz aficionado Miss Samara C. Born and raised up in New Delhi, she grew up listening to and being influenced by Jazz from her early age. Her sensual vocal rip the air with a subtle concoction of Jazz, blues and rock steady rhythms, coupled with oodles of confidence and of course a treat to watch. She also lends her voice to the band 'Emperor Minge' and has featured with Bass Foundation and Bombay Basement
DJ URI
With a career spanning over 2 decades, DJ Uri has been consistent and true to the Underground. His versatility and DJ skills have allowed him to play many different genres, and fuse many styles and influences, with a no holds barred attitude. Uri is at ease playing anything from Trip-Hop, Glitch-Hop, Dubstep, Minimal Techno, Hip-Hop and Funk to Breaks, House and Drum & Bass.
RHYS
Rhys is, as he says, 'an evolving musician' ever since he began singing at the age of 3. He is a professional Saxophonist and has performed at the 2010 IPL opening ceremony as part of Lionel Richie's entourage in front of a live TV audience.
Shortly afterwards, he toured National withDubFx – the International beat boxing artist. Rhys also starred in the hit musical 'JAZZ' as an actor/musician, which received standing ovations at the Amsterdam India Festival in '08.
He is currently touring for the French Hotel Group, 'Accor' in South-East Asia for the year 2012 and performs with his own band, SaxOnToast.