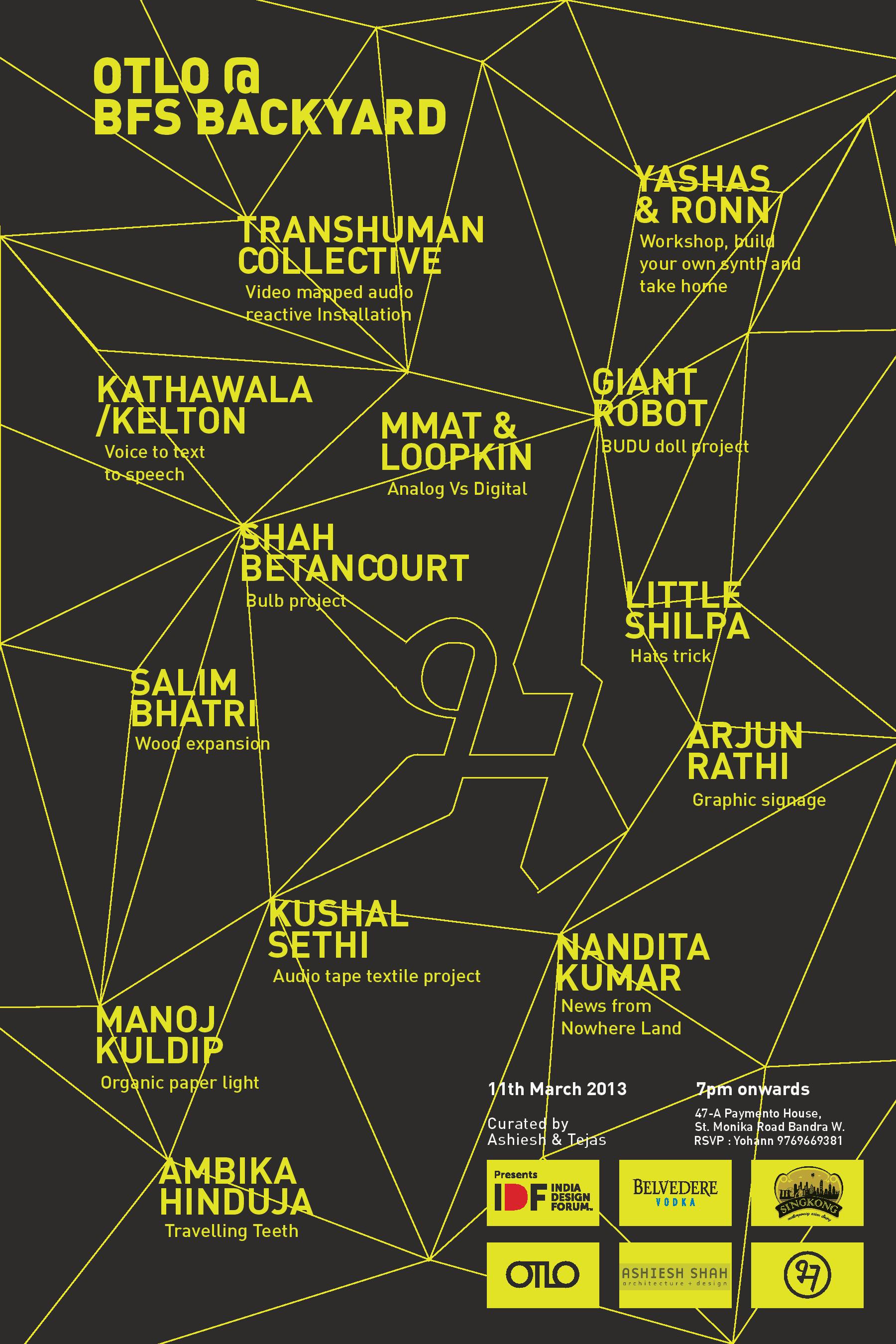 BHAVISHYAVANI PROJECT SPACE.
As a satellite to the main IDF and the kick-off to India Design Week, Otlo is conceptually and literally an open space where new,
future-looking projects can be shared. The projects concern themselves with topics that are likely to have a large impact in coming years: media, materials, globalization and sustainability.  We are looking to spark collaboration and re-imaginings as much as we are looking to incite critical dialogue. Our goal is serious honest engagement in an environment that is both casual and fun.