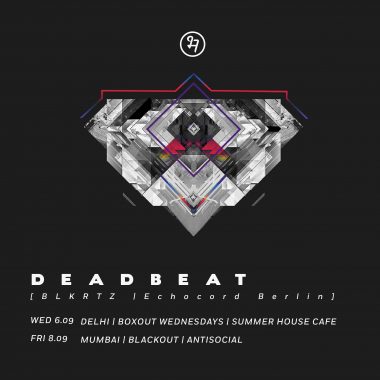 We are absolutely delighted to have Dub Techno legend Deadbeat for Blackout's latest edition. Flawlessly crafting and performing his own distinct style of classic jamaican dub, 2-step, house and dub techno, he's back with us to throw down another round of grooves next month!
Deadbeat will perform in Delhi at Boxout Wednesdays and in Mumbai at AntiSocial for our very own Bhavishyavani Blackout.
More details to follow.