In just about two months, the palatial grounds of Alsisar Mahal in Rajasthan will once again reverberate with music from the underground. Magnetic Fields Festival, the newborn from last year that managed to stir up a hype like no other, had music fans singing high praise of its inaugural edition, its laid-back, personal vibe and its diverse musical lineup, all set against the backdrop of a picturesque palace-turned-hotel in Rajasthan.
A year on, and Magnetic Fields is already on every other discerning fan's music festival bucket list. Among the sea of announcements that have come to signify the beginning of the peak music season in India, just a few days ago, Magnetic Fields revealed through their intriguing website, (some of) what's on the platter at their flagship destination event from December 12-14, this year.
Just like last year, Project Mooncircle will be represented, this time through the immensely talented songstress Graciela Maria from Mexico City. Reggae revivalist, hip-hop beatmaker and Ninja Tune stalwart DJ Vadim will also be at the festival. Dream Koala, the young Parisian electronica producer will make his way to Rajasthan as well.
Multimedia artist and musician Zahed Sultan will also play and even Pawas, who's been producing some great 4×4 music up in Germany of late. Garage house producer and DJ Flava D is on the bill, as is world music producer beGun from Barcelona. Sri Lanka/UK-based producer My Panda Shall Fly caps off this (partial) lineup of visiting artists to Magnetic Fields from outside India. More will be revealed soon.
There's plenty of home-bred talent on the bill as well, and the overall mix of artists thus far is shaping up to be quite possibly the most diverse music festival lineup in India, this year.
From within our borders, the courtyards of Alsisar Mahal will play host to much-talked-about alternative indie bands like the Peter Cat Recording Co. appendage Begum (pictured below), downtempo act Sulk Station and noise rockers Hoirong. Flying in from the eastern bay, Nischay Parekh & Jiver will also make their desert debut, and attendees will be lucky to witness the institutional PINKNOISE in all their glory.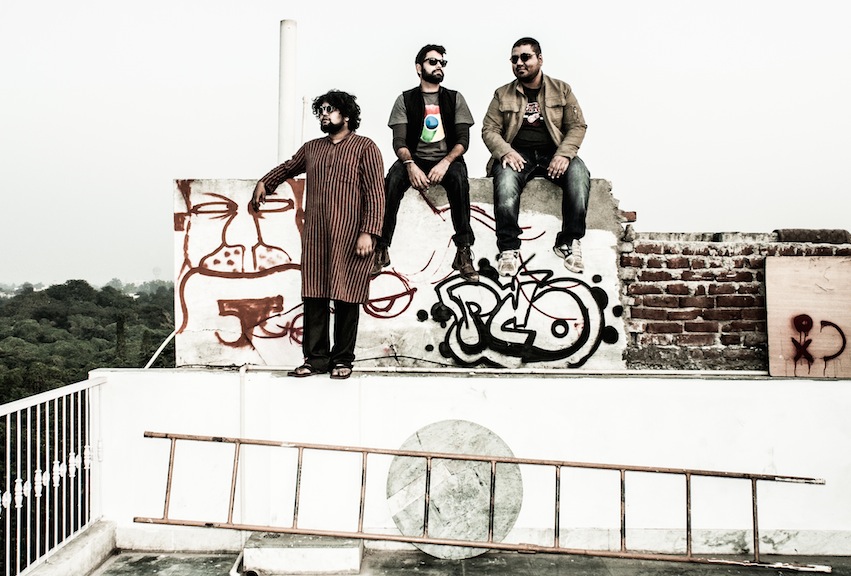 The enigmatic, silken-voiced Nicholson will also play the festival, and so will post-rock group Until We Last. Singer Monica Dogra will take the stage to perform in her new solo avatar, there'll even be a DJ set by Dualist Inquiry, a long overdue appearance from DJ MoCity, and BASSFoundation Roots will also make their debut at Magnetic Fields. New Vital Agency signee Soulspace  (listen below) is also in this partial lineup, along with Curtain Blue. From Bombay, Bhavishyavani Future Soundz will bring the underground house, disco and techno, performing an exclusive festival showcase with M.MAT, Loopkin and SpaceJams representing the collective under the stars of Rajasthan.
More details at the official website for Magnetic Fields Festival here. Tickets go on sale tomorrow (October 14).